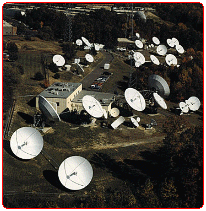 Automated Systems Engineering
provides a number of products for the snow melting, roof deicing, railroad, satellite communications and broadcast industry. Founded in 1984, we have enjoyed an excellent relationship with a broad range of customers, including:
| | | | |
| --- | --- | --- | --- |
| ASC Signal | GTE Government | General Dynamics | British Telecom |
| Scientific Atlanta | Harris Corporation | The United States Army | DirecTV |
| Walton Enterprises | ABC | FedEx | Telesat Canada |
| NBC | TCI/Comcast | CBS | PBS/NPR & Affiliates |
| Nortel | AT&T | Echo Star/Dish Network | Federal Aviation Admin |
| GE Communications | Telekom Austria | The United States Air Force | NASA |

Currently, equipment is installed across the United States and Canada and in such diverse locations as Great Britain, Italy, France, Spain, Germany, Austria, Argentina, Russia, Bosnia, Siberia, Kashmir, China, Korea, Japan, Chile, Thailand, Malaysia, Iceland, and Greenland.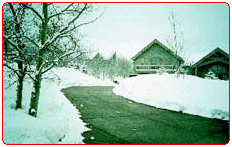 ASE manufactures a full line of deicing control equipment, including sensors, controllers, and remote control/monitor panels. We've also completed an extensive list of custom projects for both military and commercial customers in many different fields of application, including antenna positioners, military test fixtures, status multiplexers, and surveillance and security equipment to name a few.
Sensor/controllers for roof, gutter, sidewalk, and driveway deicing are available for both electric and hydronic systems. Rugged construction and 100% functional testing of every unit assures you a reliable sensor that can save your customers money for many years. All sensors are CE approved for European use and most are ETL UL Standard 508/CSA C22.2 No. 14 Listed. Click the Sensors link above to find the sensor right for your requirements or give us a call. We are here to help.
Check the list for items that may be of interest and thank you for stopping by.

All DS Manuals Are Now Available In A Mobile Phone Friendly Format

Just visit the Manuals page for links.

We Have Moved To A New Location!

Find Us At 2833 N El Paso Street, Colorado Springs, CO 80907


The New GF-1 and GF-2 Make Meeting GFPE Requirements Easy

NEC 426.28, 427.22, and CEC 62-300 problems solved! No special orders! Drop-in solution for older load centers!

The CDP-2 Now Offers A Full Time User "Standby" Input

Safely and effectively disable automatic heating to save money on vacation home snowmelt!
Deicing Sensor/CDP-2 Interconnect Cable is Now Available in 50', 100', and 200' Spools!
Stranded/Shielded/Tinned Multi-Conductor Cable Certified for CDP-2 Use
Ask for Part Number CS-50, CS-100, or CS-200


Need help picking a sensor?

Having a problem?

Need a manual?

ASE RoHS Compliance Statement


For More Information, Contact
Automated Systems Engineering, Inc.
2833 N El Paso Street
Colorado Springs, Colorado, USA 80907
Phone: 719-599-7477


info@goase.com
We accept all major credit cards!






Home DS Sensors GFPE DP-7B CDP-2 EX-50 Cable Sets Parts Manuals Troubleshooting
Best if viewed at 1024 x 768 or higher
This site is copyright 1998-2022 by Automated Systems Engineering, Inc.
Comments about the website? Please contact webmaster@goase.com
Last Update: 06/13/22